The Roosevelt Island Historical Society
Tour of the City College of New York Campus
With Tour Leader Dalton Whiteside
Tuesday–September 30, 2014 (rain date October 7)
Our tour will begin at 10:30 a.m., starting at the north end of the campus at the crossing of 141st Avenue, just near the Hamilton Grange National Memorial (at 414 W 141st St, New York, NY 10031).
After a stroll by the historic home of our nation's first Secretary of the Treasury, we will continue on to City College's iconic Perpendicular Gothic campus and its subsequent buildings that were later built to house various disciplines of the college. Along our tour, we will visit the Great Hall, Lincoln Corridor, and a Shepard's grand Reception Room.
Additionally, we will cover the history of several significant buildings that preceded some of the present campus structures, their importance in the community, and untimely ends.
Next, we will arrive at what is sometimes known as the "South Campus" where you will have the opportunity to visit the Architecture Library and view the Spitzer School of Architecture's newest exhibit on the renowned architect, Antoni Gaudi.  Some original models have been brought from Spain especially for this exhibit that highlight his unique works. If the weather holds we can ascend to the building's roof for great views of the city.
Lastly, we have the wonderful opportunity to explore the newly constructed Science Research Center buildings whose land holds a fascinating history of being the former home of the Manhattanville College of the Sacred Heart.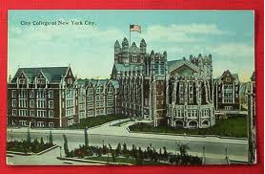 To register for this tour e-mail rooseveltislandhistory@gmail.com
Fee is $25- for RIHS members and $35- for guests
For more information call (212) 688-4836
(lunch will be optional at local restaurant)