Click for full details March 8, 2016 RIHS Spring Lecture Series
Roosevelt Island Historical Society
supported by Amalgamated Bank
and New York Public Library
Presents 2016 Spring Lecture Series
THE SS COLUMBIA AND RETURN OF THE
HUDSON RIVER DAY LINER
Tuesday, March 8 at 6:30 p.m.
Steamboats ruled the Hudson River and many of America's waterways in the early 20th century. The SS Columbia is one such steamboat; it transported fun-seeking residents from downtown Detroit on an 18 mile, 90-minute pleasure trip to Bois Blanc Island in Canada. Liz McEnaney, Executive Director of the SS Columbia Project, will share the history of the 113-year old boat, its status as a National Historic Landmark vessel and plans to revive the great tradition of steamboats on the Hudson River.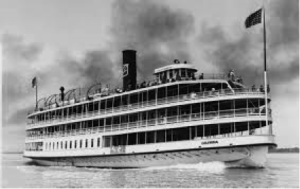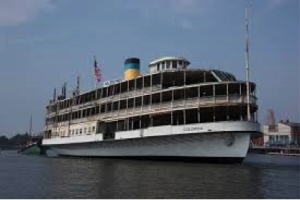 All programs are free and open to the public.
New York Public Library Branch
524 Main Street, Roosevelt Island.
www.rihs.us