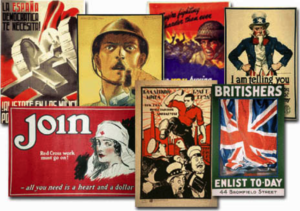 Metropolitan Hospital Goes to the Great War
Base Hospital 48, Mars-sur-Allier, France
The wounded and dying soldiers on the battlefields of the Great War required a new level of medical care. Roosevelt Island's Metropolitan Hospital played a role as one of a number of American hospitals that sent doctors, nurses and other staff members to run base hospitals in Europe during World War I
Presented by Judith Berdy, President of the Roosevelt Island Historical Society
at the
New York Public Library Branch on Roosevelt Island
Thursday, April 6, 2017 at 6:30 p.m.
The lecture marks the 100th anniversary of the United States entering World War I on April 6, 1917 and is sponsored by the Roosevelt Island Historical Society. The event is FREE and open to the public.
It is the second in the Society's annual series of spring lectures.
DIRECTIONS: Take the Tram at 59th Street and Second Avenue or the F train to Roosevelt Island. Take the red bus (no charge) or walk eight minutes north to 524 Main Street.
The Roosevelt Island Historical Society promotes awareness of our Island's unique story and pursues preservation of its landmarks and artifacts.
For more information, please visit www.rihs.us