Roosevelt Island Historical Society's August Newsletter
iDig2Learn hosts a free Monarch Butterfly Corridor planting on Roosevelt Island this SAT July 18th from 11 AM to 3 PM Rain or shine.  Meet at RI Community garden main gate at 11 AM.
In partnership with RIOC, RIGC, RIHS, RIYP and the Girl Scouts, iDig2Learn will host a planting of the milkweed plant that monarch butterflies, which have suffered a severe loss of habitat, heavily depend upon.  These destinations will serve as a flight corridor for monarch butterflies on their migrations south to warmer weather every fall.
Thanks to generous grants provided by Citizens Committee for NYC, City Gardens Club of NYC and Grow to Learn NYC, and fiscal sponsors 217PTA and RI Youth Program, this event is free.
Please join us as we form a managed milkweed haven together and restore wildlife micro-habitats here on Roosevelt Island.
Visit: .iDig2Learn.org
Here's a link to an article by Judith Berdy, which was published on Politico.com on Saturday, June 13, 2015.
At its heart, this American landmark is a a living, historical embodiment of the major issues Hillary Clinton wants to champion. By Judith Berdy
Roosevelt Island Historical Society's Newsletter
Roosevelt Island Historical Society's Newsletter
In a video produced by documentary filmmaker Allison Pichert Walker, Judith Berdy, president of the Roosevelt Island Historical Society, discusses the importance of the Tram to the Island. Says Ms. Berdy: "Without the Tram, we'd be a very boring, subway-oriented community." (Visit Ms. Walker's website allisonpichert.com to learn about her work with nonprofits.)
This is "The Roosevelt Island Tram" by ap on Vimeo, the home for high quality videos and the people who love…
The Roosevelt Island Historical Society
Invites you to visit the
Special Exhibit: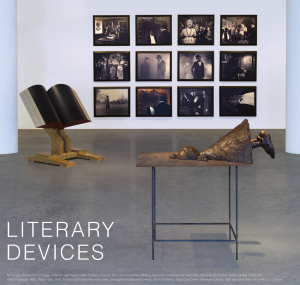 Thursday, November 13th, 2014
Meet at 11:30 a.m.
Transportation to be advised.
Donation: $25- members, $35- non-members
Join us for an optional lunch following the visit at a local restaurant.
The Roosevelt Island Historical Society
Tour of the City College of New York Campus
With Tour Leader Dalton Whiteside
Tuesday–September 30, 2014 (rain date October 7)
Our tour will begin at 10:30 a.m., starting at the north end of the campus at the crossing of 141st Avenue, just near the Hamilton Grange National Memorial (at 414 W 141st St, New York, NY 10031).
After a stroll by the historic home of our nation's first Secretary of the Treasury, we will continue on to City College's iconic Perpendicular Gothic campus and its subsequent buildings that were later built to house various disciplines of the college. Along our tour, we will visit the Great Hall, Lincoln Corridor, and a Shepard's grand Reception Room.
Additionally, we will cover the history of several significant buildings that preceded some of the present campus structures, their importance in the community, and untimely ends.
Next, we will arrive at what is sometimes known as the "South Campus" where you will have the opportunity to visit the Architecture Library and view the Spitzer School of Architecture's newest exhibit on the renowned architect, Antoni Gaudi.  Some original models have been brought from Spain especially for this exhibit that highlight his unique works. If the weather holds we can ascend to the building's roof for great views of the city.
Lastly, we have the wonderful opportunity to explore the newly constructed Science Research Center buildings whose land holds a fascinating history of being the former home of the Manhattanville College of the Sacred Heart.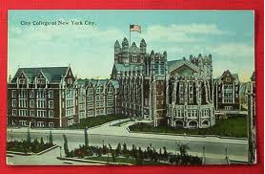 To register for this tour e-mail rooseveltislandhistory@gmail.com
Fee is $25- for RIHS members and $35- for guests
For more information call (212) 688-4836
(lunch will be optional at local restaurant)
Lost and Found in Goldwater
A Photographic Record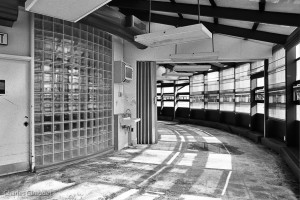 ©Charles Giraudet 2014
 TUESDAY, APRIL 8, 2014

6:30 p.m.
Roosevelt Island Branch, New York Public Library
524 Main Street, Roosevelt Island
Goldwater Hospital's closing gave photographer Charles Giraudet the opportunity to photograph for posterity this 75-year old building. Built by the WPA, Goldwater is a showplace of creative and forward-thinking architecture.  Join Charles Giraudet and the Roosevelt Island Historical Society for a photographic walk through the now silent halls, byways and passages of this architectural masterpiece.
Charles Giraudet's earliest memory takes place in his father's photo studio in Paris, France.  After completing his architecture studies, he moved to New York and worked on projects large and small for over 15 years.   Giraudet came back to photography when he started to look at the camera itself as an architectural artifact—a room that captures light and fragments of life. A small camera collection ensued, with which he has taken images around the globe. Lately, his projects have been revolving around concepts familiar to architects (perception, identity, memory, scale, transformation, the body in space, etc.), and the documentation of the human experience as it is manifested in space. He is currently documenting Goldwater Hospital on Roosevelt Island, New York, which is being demolished to make room for the new Cornell Tech campus.
            Roosevelt Island Historical Society    www.rihs.us

The New York Public Library Roosevelt Island Branch          
This program is free and open to the public.