Archive
You are currently browsing the archives for the Events & Programs category.
Roosevelt Island Historical Society's August Newsletter
iDig2Learn hosts a free Monarch Butterfly Corridor planting on Roosevelt Island this SAT July 18th from 11 AM to 3 PM Rain or shine.  Meet at RI Community garden main gate at 11 AM.
In partnership with RIOC, RIGC, RIHS, RIYP and the Girl Scouts, iDig2Learn will host a planting of the milkweed plant that monarch butterflies, which have suffered a severe loss of habitat, heavily depend upon.  These destinations will serve as a flight corridor for monarch butterflies on their migrations south to warmer weather every fall.
Thanks to generous grants provided by Citizens Committee for NYC, City Gardens Club of NYC and Grow to Learn NYC, and fiscal sponsors 217PTA and RI Youth Program, this event is free.
Please join us as we form a managed milkweed haven together and restore wildlife micro-habitats here on Roosevelt Island.
Visit: .iDig2Learn.org
Roosevelt Island Historical Society's Newsletter
Roosevelt Island Historical Society's Newsletter
In a video produced by documentary filmmaker Allison Pichert Walker, Judith Berdy, president of the Roosevelt Island Historical Society, discusses the importance of the Tram to the Island. Says Ms. Berdy: "Without the Tram, we'd be a very boring, subway-oriented community." (Visit Ms. Walker's website allisonpichert.com to learn about her work with nonprofits.)
This is "The Roosevelt Island Tram" by ap on Vimeo, the home for high quality videos and the people who love…
The Roosevelt Island Historical Society
Invites you to visit the
Special Exhibit: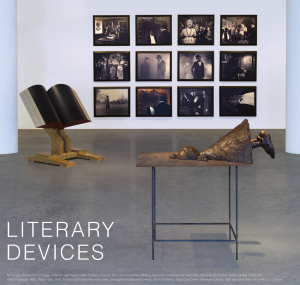 Thursday, November 13th, 2014
Meet at 11:30 a.m.
Transportation to be advised.
Donation: $25- members, $35- non-members
Join us for an optional lunch following the visit at a local restaurant.
The Roosevelt Island Historical Society
Tour of the City College of New York Campus
With Tour Leader Dalton Whiteside
Tuesday–September 30, 2014 (rain date October 7)
Our tour will begin at 10:30 a.m., starting at the north end of the campus at the crossing of 141st Avenue, just near the Hamilton Grange National Memorial (at 414 W 141st St, New York, NY 10031).
After a stroll by the historic home of our nation's first Secretary of the Treasury, we will continue on to City College's iconic Perpendicular Gothic campus and its subsequent buildings that were later built to house various disciplines of the college. Along our tour, we will visit the Great Hall, Lincoln Corridor, and a Shepard's grand Reception Room.
Additionally, we will cover the history of several significant buildings that preceded some of the present campus structures, their importance in the community, and untimely ends.
Next, we will arrive at what is sometimes known as the "South Campus" where you will have the opportunity to visit the Architecture Library and view the Spitzer School of Architecture's newest exhibit on the renowned architect, Antoni Gaudi.  Some original models have been brought from Spain especially for this exhibit that highlight his unique works. If the weather holds we can ascend to the building's roof for great views of the city.
Lastly, we have the wonderful opportunity to explore the newly constructed Science Research Center buildings whose land holds a fascinating history of being the former home of the Manhattanville College of the Sacred Heart.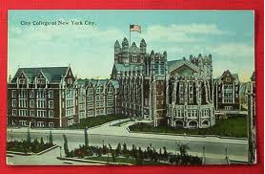 To register for this tour e-mail rooseveltislandhistory@gmail.com
Fee is $25- for RIHS members and $35- for guests
For more information call (212) 688-4836
(lunch will be optional at local restaurant)
The Roosevelt Island Historical Society
Presents
"Forgotten Queens"
Join Historian Robert Singleton for a Fascinating Journey thru our Neighboring Borough
TUESDAY, FEBRUARY 11th
6:30 p.m.
Roosevelt Island Branch, NYPL,
524 Main Street, Roosevelt Island
In the early years of the 20th century, Queens County underwent an enormous transformation.
The Queensboro Bridge of 1909 forever changed the landscape of this primarily rural area into the urban metropolis it is today. Forgotten Queens shows New York's largest borough between the years 1920 and 1950, when it was adorned with some of the finest model housing and planned communities anywhere in the country.
Victorian mansions, cookie-cutter row houses, fishing shacks and beach-side bungalows all coexisted next to workplaces and commercial areas. Beckoning with the torch of the new century and a bright promise for those who dared to pioneer its urban wilderness, Queens flourished as a community.
Robert Singleton, Executive Director of the Greater Astoria Historical Society will take us on a journey thru these neighborhoods, moments from Roosevelt Island.
Welfare Island in the Time of Edward Hopper
EDWARD HOPPER'S VIEW OF BLACKWELL ISLAND
The announcement that Edward Hopper's 1928 painting Blackwell Island would be auctioned at Christie's on May 23rd has sparked a revival of interest in this work.
The painting is the subject of a lecture by Judith Berdy, President, Roosevelt Island Historical Society, in a program sponsored by the Roosevelt Island Historical Society, at the New York Public Library Branch on Roosevelt Island, on Tuesday, May 14, at 6:30 p.m.
The painting features the north end of what is now Roosevelt Island and its dark silhouetted buildings includes the Metropolitan Hospital dome and other hospital buildings.  The lecture will incorporate period photographs to explore the context of Hopper's 1928 work.
Blackwell Island, owned by a private American collector, has frequently been exhibited at leading museums, such as the Museum of Modern Art, The Whitney Museum of American Art and the Museum of Fine Arts in Boston. The work has never been auctioned before.  The painting is being auctioned by Christie's on May 23rd and will be on view at Christie's, 20 Rockefeller Plaza from May 19 to 22, 2013.
The event is FREE and open to the public.
TIME TO UNWIND:
THE MOUNT VERNON HOTEL MUSEUM &
LEISURE IN JACKSONIAN NEW YORK
Built in 1799 and one of the eight oldest buildings in New York City, The Mount Vernon Hotel Museum and Garden interprets travel, leisure, work and play in diverse antebellum New York.
Dana Settles, Curator of Education, will describe the leisure activities of New Yorkers in the 1820s. Some highlights will include traditional toasts and activities in the taverns, and the guests who frequented these locales.
Tuesday, April 9, 2013 at 6:30 p.m.
The NYPL Branch Library, 524 Main Street, Roosevelt Island
Sponsors: The Roosevelt Island Historical Society and The New York Public Library, Roosevelt Island Branch
This program is FREE and Open to the Public
The Roosevelt Island Historical Society promotes awareness of our Island's unique story and pursues    preservation of its landmarks and artifacts.
This program is funded by the office of City Council Member Jessica Lappin
DIRECTIONS: Take the Tram at 59th Street and Second Avenue or the F train to Roosevelt Island.
Take the red bus for 25 cents or walk eight minutes north to 524 Main Street.